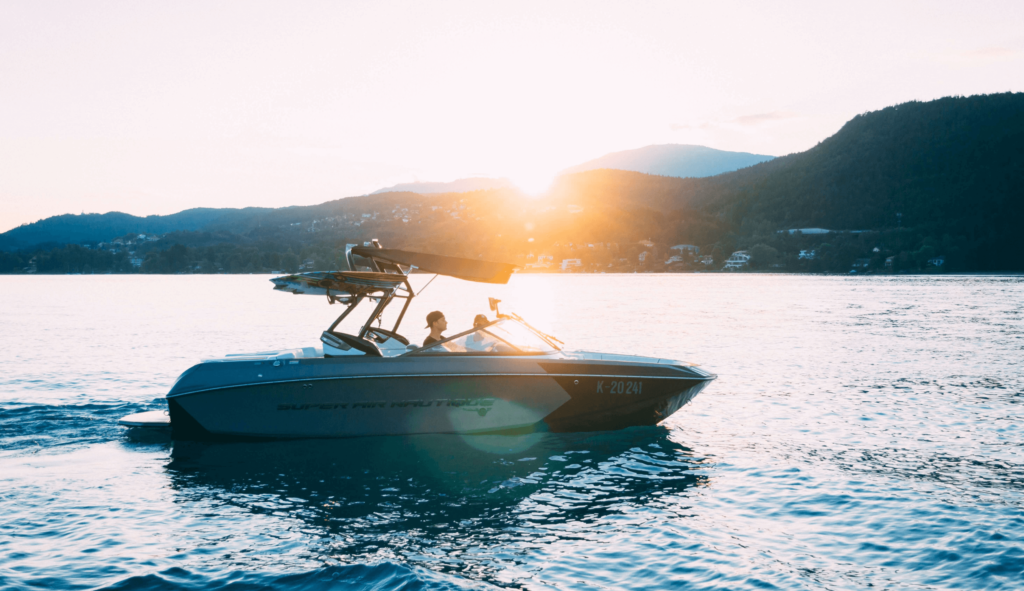 Boating Insurance
Boats and personal watercraft are big investments, but if you love being out on the water, you know they're worth it.
So protect your fun investment with coverage that's designed with the boat lover in mind, not with some standard coverage or add-on to your Homeowners Insurance.
Brewer Insurance Group can help make your time on the water relaxed and worry-free. We will find you comprehensive boat insurance protection that protects you, your friends, family, your watercraft, and your boating equipment.
The average boat policy costs less than a dollar a day. You'll enjoy being on the water, even more, when you aren't worried about your safety, the safety of your passengers, or your investment.
Do you know what to look for in a boat insurance policy? Brewer Insurance Group can help you determine the right amount of coverage to meet your specific needs. Just contact us today to get started.
North Carolina Boat Insurance coverages
Navigational Area — Know where you are covered in the water. Some insurance companies offer protection that covers you up to 75 miles from the U.S. coastline, into Canadian coastal or inland waters, and into the Pacific coastal waters of Mexico. In North Carolina, Florida, and Oregon, coverage for additional areas can be purchased.
Agreed Value Coverage — Watercrafts depreciate just like cars. Actual cash value policies can make it difficult to replace a boat that has been stolen or destroyed. This means that if your boat is a total loss you will get the value you insured it for, minus any deductible.
Liability — Like car insurance, personal liability coverage provides coverage to other boaters and boat owners in the event you are at-fault for an accident on the water. This coverage will pay to repair or replace the property of someone else as well as for their medical care, lost wages, and other costs incurred as a result of a boating accident for which you are at-fault.
Medical Payments — Medical payments coverage will pay for the cost of needed care that is the result of a boating accident. This coverage is available from $500 to $10,000 and covers you, your passengers, and even your water skiers/tubers, regardless of who is at-fault.
Physical Damage Coverage — Physical damage coverage pays for the cost to repair or replace your watercraft, its motor, any permanently attached equipment, and your trailer if it is stolen or damaged.
Uninsured/Underinsured Watercraft Bodily Injury — Since boat insurance is not always mandatory, many boaters choose not to get insurance. If you are hit by an uninsured or underinsured boater and you are injured, this type of coverage pays for medical treatment, lost wages, and other costs associated with the accident.
Fuel Spill Liability and Wreckage Removal — Should your boat sink or be seriously damaged, there is a chance that it could leak oil or fuel into the water. As the boat's owner, you are required by law to have this cleaned up, which can be time consuming and expensive.
Personal Effects — Your policy can provide coverage for many personal effects, including clothing, cell phones, scuba/snorkeling and other sporting equipment, and fishing equipment. Limits vary by state, so check with us for what's required in your state. Personal effects coverage does not include jewelry, watches or furs.
Unattached Equipment Coverage — This pays to repair or replace equipment that isn't permanently attached to your boat or personal watercraft, but is designed for use primarily on a boat. This includes items like lifesaving equipment, water skis, anchors, oars, fire extinguishers, tarps, etc.
Emergency Assistance — The Emergency Assistance Package provides coverage for towing, labor and delivery of gas, oil or loaned battery if the watercraft is disabled while on the water.
Why Boat Insurance?
A boat is an investment that can give you years of pleasure and create lifelong memories for your family. We will help you make sure that your boat is protected by the appropriate boat insurance policy.
The Basics
A small boat, such as a canoe or other un-motorized boat, is typically covered under the personal property portion of your homeowners insurance policy. If you own a larger, faster boat, you'll need a separate boatowners insurance policy. A typical boatowners insurance policy is designed to protect your boat, motor, equipment and passengers. It affords similar coverages to those you typically have for your car including:
Physical Damage: Physical damage coverage insures your boat, motor, boat trailer, boat equipment (anchors, oars, fuel tanks, life jackets, dinghies, tools, etc.) and other personal property against theft, accidental loss or damages.
Liability: Two principal liability coverages are included:
Personal Liability: A boatowners insurance policy provides protection for legal liability and pays, up to the limit of your policy, the legal obligations imposed upon you due to an accident resulting from the ownership, maintenance, or use of your watercraft, including bodily injury, property damage and legal defense.
Medical Payments: This pays medical expenses, up to the limits in the policy, including the insured's boating-related medical expenses from an accident arising out of the ownership, maintenance or use of the boat.
Additional Coverage Options
For added protection, consider the following additional coverage options:
Reasonable Repairs: Covers repairs incurred to protect covered property from further damage.
Emergency Service: Pays for reasonable costs that you incur resulting from specified emergency service to your boat, motor or boat trailer.
Wreck Removal: Pays the reasonable expenses you incur for any attempted or actual raising, removal or destruction of the wreck of your watercraft when damage is caused by an insured loss and removal or destruction is required by law.
Umbrella Liability: Provides additional boat insurance coverage across the board for home, auto and watercraft.
Cost
The cost of boat insurance varies depending on several factors, such as:
The state you live in
The type, size, and age of the boat you wish to insure
The size of the motor and how it is powered
Whether you are using it on inland waters or the open seas
Whether you have selected additional coverage options
In general, boat insurance can range anywhere from as little as $75 to as much as $500 per year.
Top Ways to Save
Running your boat on diesel fuel instead of gas reduces both your risk and insurance premium
Complete an approved safety course through the Coast Guard, U.S. Power Squadrons, Red Cross or other state-administered courses. To learn more about Iowa boating safety courses, go to the Official North Carolina Boating Safety Course website.
Ask about your insurance agency's multi-policy discount.
Brewer Insurance Group can help you determine the right amount of coverage to meet your specific needs. To get started, enter your details below, or call our office, and we'll walk you through the process of getting you and your awesome boat covered.
Would You Like Us To Review Your Policies?