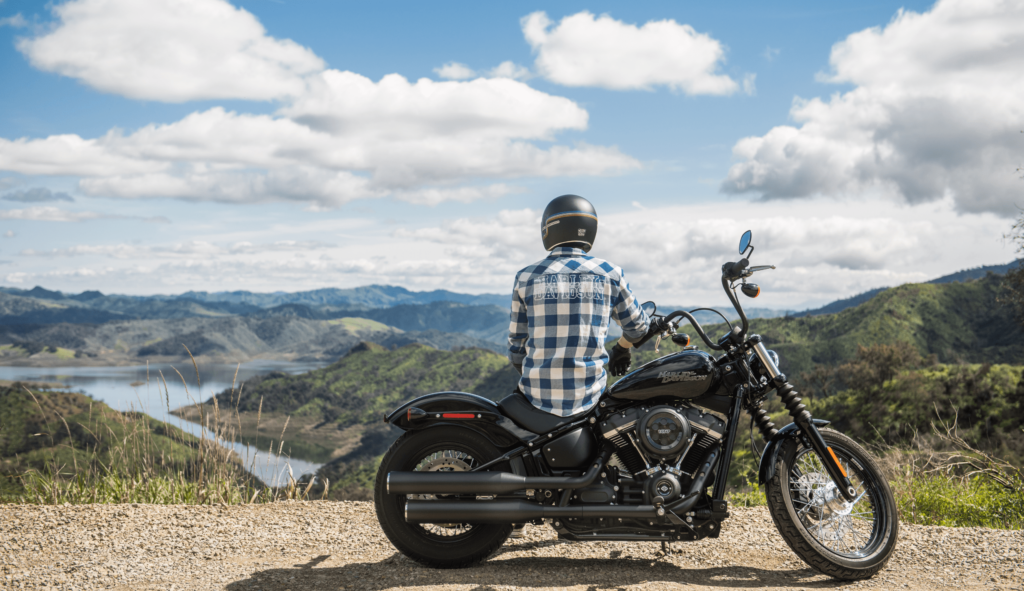 If you ride a motorcycle, chances are Brewer Insurance Group covers what you ride. We cover a full spectrum of motorcycles from:
Street cycles
Harley Davidsons
Trike conversions
Cruisers
Classic bikes
Touring bikes
Dirt bikes
ATVs
Motorcycle insurance works very much like auto insurance in that it provides you with many of the same coverages.
Risk Reducing Solutions for Riders
There's nothing like the freedom you feel when riding but if you're on the road, you're at risk. To ensure you've got the coverage and financial protection you need, consider the following motorcycle insurance coverage options.
Liability Insurance Coverage
Required by most states, liability insurance covers bodily injury and property damage that you may cause to other people involved in an accident.
Bodily Injury Liability: typically covers the other driver or your passenger's expenses such as medical bills, lost wages, and pain and suffering. Property
Property Damage Liabilty: typically covers the expense of repairing damage to others' property (vehicles, homes, fences, etc.).
Collision Insurance Coverage
Collision insurance covers damage to your motorcycle if you are involved in an accident. As your insurer, we pay for damages, minus your deductible, caused when you collide with another vehicle or object. Keep in mind, collision insurance usually covers the book value of the motorcycle before the loss occurred.
Comprehensive Insurance Coverage
Comprehensive coverage pays for damages caused by an event other than a collision, such as fire, theft or vandalism. However, just like collision insurance coverage, your policy will pay for damages, minus your deductible, and will cover only the book value of the motorcycle.
Uninsured/Underinsured Motorist Coverage
Uninsured/underinsured motorist insurance coverage covers damages to you and your property caused by another driver who either is uninsured or underinsured to cover your damages. This coverage typically pays for medical treatment, lost wages and other damages. If your uninsured/underinsured motorist insurance coverage includes property damage, then your motorcycle would also be covered under the same circumstances.
Optional Equipment Coverage
If you decide to add on any optional accessories such as chrome parts, a custom paint job, trailers or sidecars, you should look into obtaining additional or optional equipment coverage. Most comprehensive and collision insurance coverages will only cover the factory standard parts on your motorcycle.
Top Ways to Save on Your Premium
Consider raising your deductible
Keep up your good driving recod
Take a motorcycle safety driving course
Invest in an anti-theft device
Ask about our multi-policy discounts
Is a "Lay-Up" Right for You?
Many insurers offer what is called lay-up insurance during winter, when many drivers put their motorcycles away. During the lay-up period, insurance still covers you against theft and other events that can happen while your bike is in storage. Lay-up coverage saves on your annual insurance costs, but keep in mind that if you take the bike out on the road during the lay-up period, insurance won't cover you in an accident. Ask us for more details about this more affordable seasonal coverage option.
Count on Us!
Call our office today at 919-562-1974 to learn more about all of our affordable vehicle insurance and personal risk management solutions.
Would You Like Us To Review Your Policies?