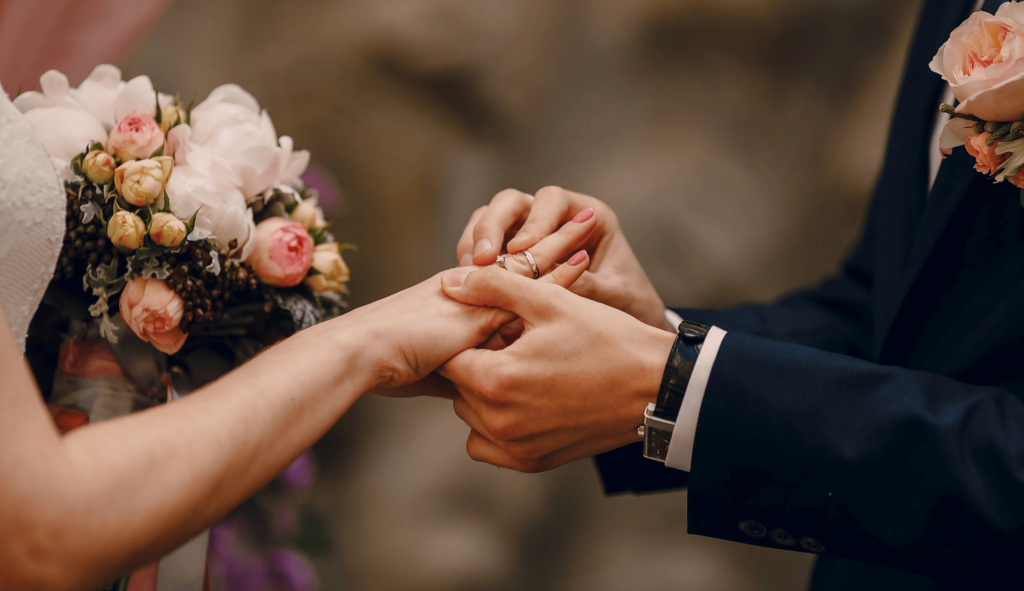 Wedding Insurance 101
Getting engaged is one of the biggest and most exciting times of someone's life. There is nothing more beautiful than two people joining hands to spend the rest of their lives with each other. When it comes time to plan the wedding though, things can quickly get overwhelming. There are so many moving parts that have to fall into place flawlessly. Phone calls, emails, tastings, and walkthroughs ensue.
One of the most commonly overlooked pieces of the wedding planning puzzle though is oftentimes insurance. Wedding Insurance is an affordable and sensible way to protect one of the biggest days of someone's life. At Brewer Insurance Group, we can walk you through your options to make sure no stone is left unturned with your coverage.
But what exactly is wedding insurance—and how does it work? Here's the inside scoop.
Overview of Wedding Insurance
So what is wedding insurance? Wedding insurance protects an engaged couple's investment in the event of circumstances out of their control and provides reimbursement for incurred expenses.
When Should you Get Wedding Insurance?
The sooner the better.
If you're placing more than $1000 in deposits with vendors (photographer, florist, caterer, etc..)
If your reception venue requires insurance
If the wedding dress cost more than $5000
If you're having a rehearsal dinner within 72 hours of the wedding
If the bride, groom and/or their parents are coming from out of town
If you're having a destination wedding
If guests are bringing gifts to your reception
If the bride or groom serves in the military, or is a firefighter, or police officer
What Does Wedding Insurance Cover?
Problems with the site, weather, vendors, key people, sickness, or injury are the top concerns come wedding day. There's usually a specified maximum amount, which can be claimed under each section, and a deductible also applies. Be sure to find out the details of your insurance plan.
Site: Policy covers the costs of unavoidable cancellation (damage to the venue) and if the venue is in an unusable condition due to fire, an electrical outage, or has closed. Some policies will also cover the rehearsal dinner site as well.
Weather: If weather conditions prevent the bride, groom, or relative(s) whose presence is essential to the wedding or a majority of the guests from arriving to the wedding site; policy covers the cost of rescheduling the event, including all details, such as ceremony flowers, food, tent rentals, etc.
Vendor no-show: If essential wedding people fail to show up like the officiant, caterer, or DJ, a policy usually covers cancelation or postponement of the wedding for these reasons. Some 30% of wedding insurance claims are vendor-related.
Sickness or injury: Wedding insurance may also include sickness or injury to the couple or anyone essential to the wedding.
Military or job: Policy covers the postponement of the wedding due to the bride or groom being called into military duty or forced to make a last-minute job transfer.
Additional Coverage
Couples can take out supplemental policies to defend against damages incurred by other wedding-related items such as:
Photography: Covers the cost of retaking photographs if the photographer fails to show up or if image negatives are lost, stolen or damaged.
Videographer: Policy pays to have a video montage created, video compilation of photographs or retaking the video using restaging techniques if the video is damaged.
Gifts: Policy pays for the cost of repairing or replacing non-monetary gifts that are lost, stolen or damaged.
Attire: This coverage pays to repair or replace a bridal gown or other special attire when it is in your possession and is lost, stolen or damaged.
Personal liability: Policy covers bodily injury or property damage caused by accidents that occur during the wedding.
Honeymoon: Certain policies include optional travel insurance for the honeymoon.
Final Note
Every insurance policy and every wedding scenario is different. If you are recently engaged, purchasing wedding insurance is absolutely critical in ensuring that your special day goes off without a hitch. Contact Brewer Insurance Group at 919-562-1974 to learn more about how this coverage can help you!
Would You Like Us To Review Your Policies?